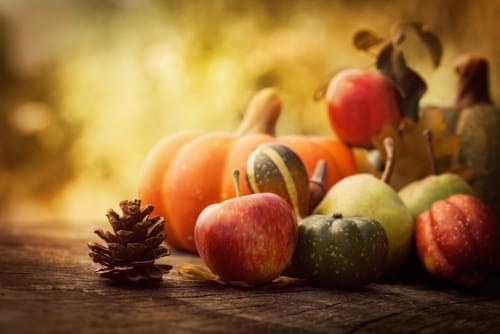 Gratitude. It's November. Tomorrow, we celebrate Thanksgiving Day in America. The idea of giving thanks is baked into our culture — along with the pies. Now is the time to count your blessings.
I remember a few decades ago — it must have been back in the 90s — when expressing gratitude and actually chronicling what you were grateful for in a formal journal could really aid in people feeling more satisfied with their daily lives. Also, it became a way to cultivate the mindset of looking for things to be grateful for in one's life each and every day.
I'll admit I drank the proverbial Kool Aid and bought that journal and for years — literally years — I wrote down five things I was grateful for each and every day. And, yes, it was a practice that had me looking and finding the good in each day. I filled reams of journals that could attest to the fact that I had a life that I should be grateful for.
I never thought I would get away from that perspective — and would keep it going all the days of my life. But, I think all of those gratitude journals set me up for living life with a certain bent toward being grateful in my life. I departed my town and went traveling and stepped away from all of the gratitude giving journaling, but I still kept the spirit alive in my heart and how I met life.
All this to say, gratitude, gratefulness, giving thanks is a spirit within not necessarily a practice that needs a gold star. If you are here reading my words, I am grateful you are here. It's in the spirit of my writing right now. Let's not forget, it's not about the doing of writing down what we are grateful for, but rather an orientation toward life that sprouts from this that is important. The former can help cultivate the spirit, but should never be used to guilt or attack yourself if you aren't keeping the practice.
Wishing you and yours a very Happy Thanksgiving.