What Is Grief?
Grief is a word that is common in western society today. When people mention the word grief it usually relates to a person feeling a strong, often overwhelming feeling related to the death of a loved one. However, grief can be experienced whenever an "ending" occurs in our life, such as a job loss, divorce, moving to a new city and any number of other losses we experience throughout our lives. Grieving is a natural part of managing these endings.
---
My Approach to Grief Counseling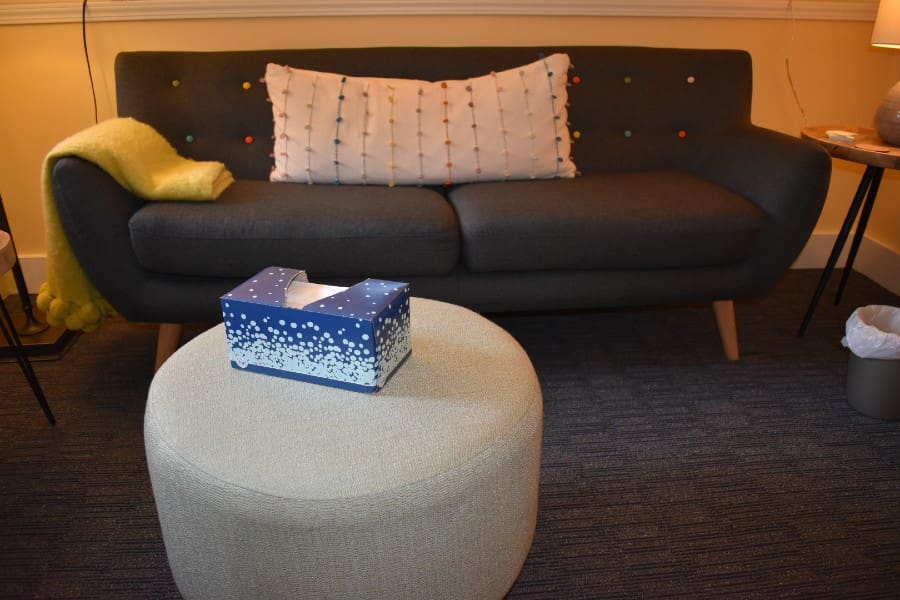 Grief therapy is an opportunity for you to process your feelings about the death of your loved one or any other type of loss you are experiencing, giving time to process your experience and your feelings. As a grief therapist, I also work in the "here and now" to help people discern what they are noticing in their life after the loss and reflecting on how they are changing as time passes. I appreciate integrating art and other imaginative therapies to help you move through the grieving process as well.
Finally, I believe group therapy is a powerful way to process one's grief in community with others who have also experienced a similar loss. By opening up and sharing one's story within a group of people who have experienced a loss of their own, one can learn more about his own feelings, feel less alone in what he is experiencing, and feel held by those witnessing his lived experiences related to his personal loss.
---
Common Feelings Brought on by Significant Loss
Grief can lead one to feel a whole host of symptoms that affect both the body and mind. Each individual grieves in his own unique way. These are some of the common grief symptoms:
Feelings may include agitation, apathy, anxiety, depression, despair, emptiness, fear, guilt, isolation, loneliness, sadness, shock, uncertainty, weakness.
Intellect reactions may include indecision, overthinking, preoccupied thinking with the loss, worthlessness, nightmares, harmful thoughts.
Physical reactions may include changes in sleep patterns, weight loss and gain, appetite changes, muscle tension and spasms, headaches, stomach aches, pounding heart, dizziness, tiredness, lethargy.
Behavioral changes may include always active, crying, dropping out of activities, a need for attention and comfort and yet also pulling away, starting arguments, blaming others, quick to anger.
---
How Grief Counseling Can Help
Grief counseling provides a safe space to explore your feelings, thoughts, and behaviors related to your grieving process. Telehealth grief therapy provides healing as you walk through the days following the loss of your loved one or any loss you are grieving.
If you're interested in scheduling a session with me, please reach out directly. My practice is via telehealth so if you are in New Jersey, Washington, or Maryland, I can serve you. I also offer limited in person and walk and talk therapy sessions in Jersey City if you prefer. I look forward to hearing from you!